What are you looking for? We can help in different ways. If you're orientating new staff or students, start here!
1. Find Answers Quickly
Please note, most links open a new browser tab. Consider closing that tab when you are done to limit the number of active tabs. Search works best by using ONE KEYWORD.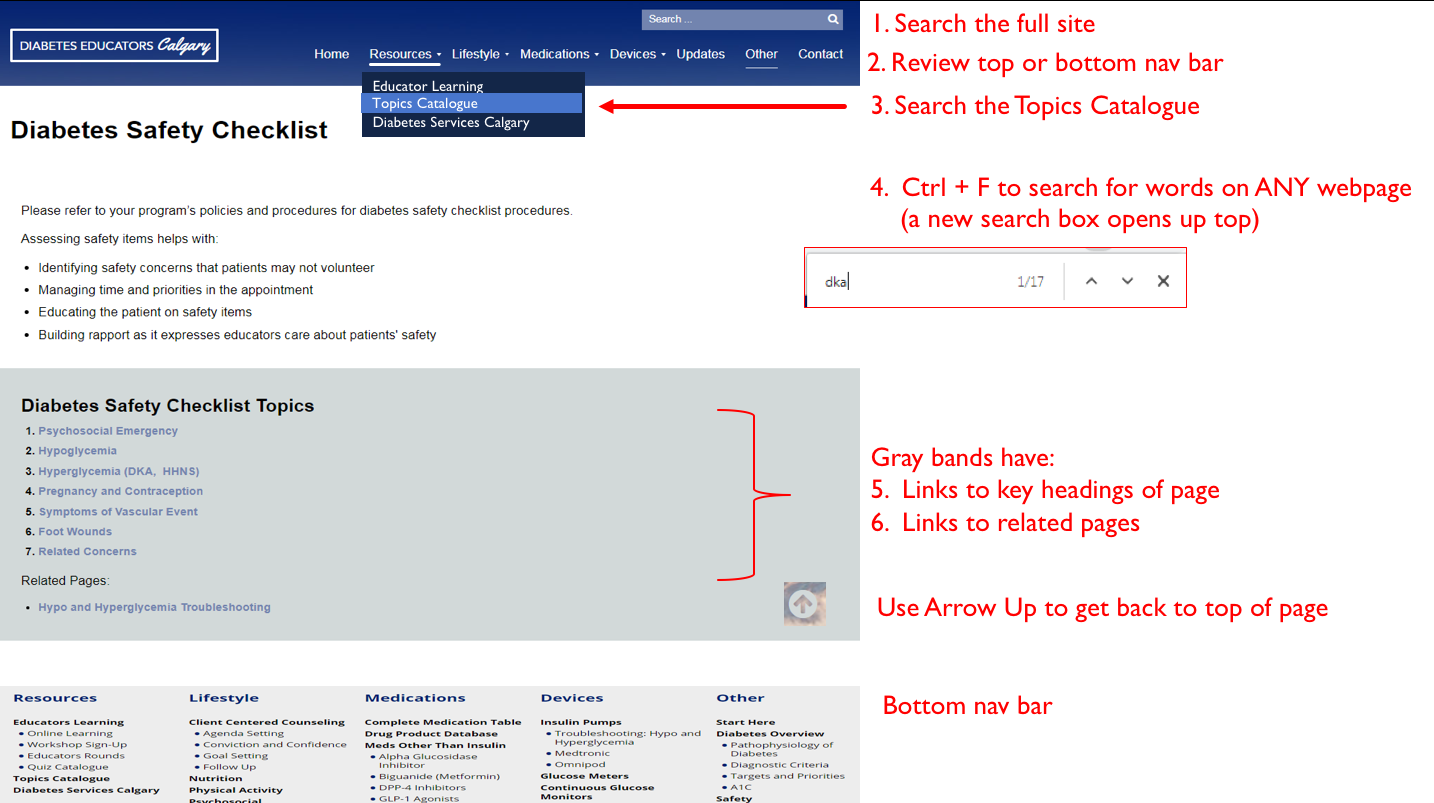 2. Access Handouts, Websites and Links to Our Pages
Use the Topics Catalogue. It contains handouts and resources from Alberta Health Services (AHS), Diabetes Canada (DC) and others. It also has links to our own webpages. Type TOPICS into the search bar or click Resources in top navigation.
3. Enhance or Refresh Knowledge