This article reviews diabetes targets from Diabetes Canada's 2018 Clinical Practice Guidelines. It is important to remember that targets need to be individualized based on each patient's unique situation and communicated across the interdisciplinary team.
1. Diabetes Targets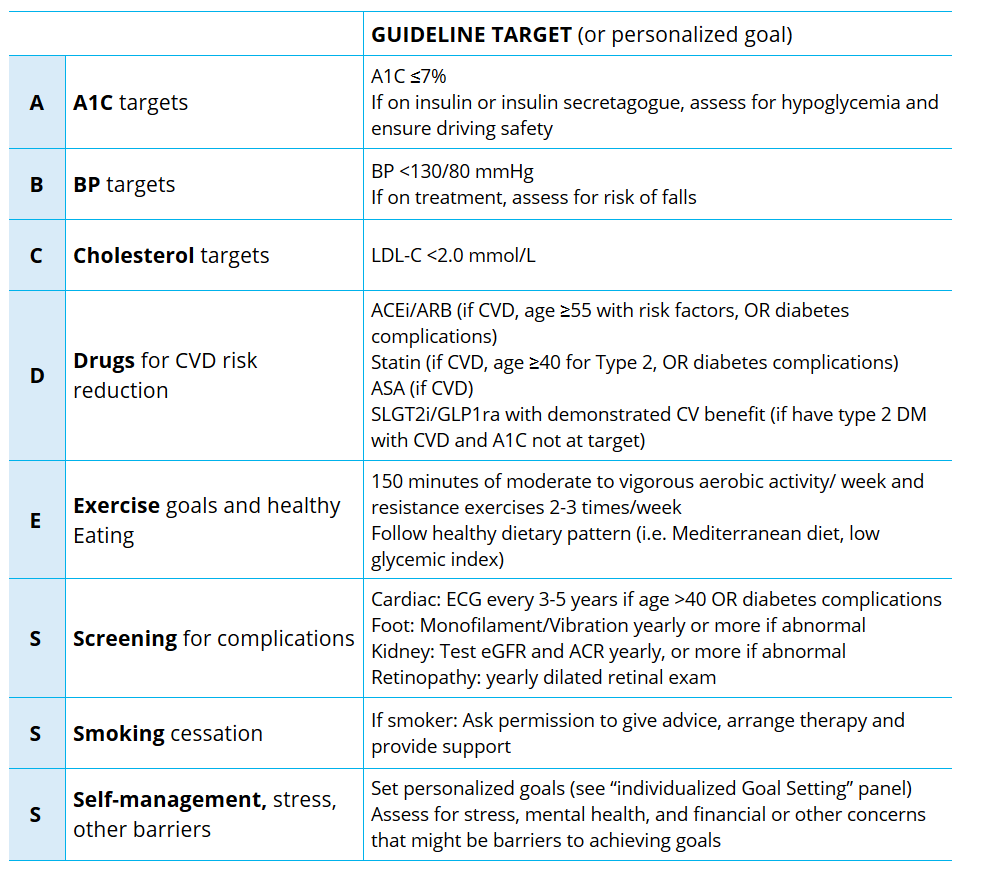 Diabetes Canada Clinical Practice Guidelines Expert Committee. Diabetes Canada 2018 Clinical Practice Guidelines for the Prevention and Management of Diabetes in Canada. Can J Diabetes. 2018;42(Suppl 1):S1-S325. Accessed May 2018.
2. Individualizing Targets
Remember: It's not just about CPG's (Clinical Practice Guidelines). Individualize further with patient if appropriate.
A1c and Glucose Targets
Consider using Diabetes Canada tool Individualizing Your Patient's A1c Target . Glucose targets may also be individualized according to the Clinical Frailty Score and other factors.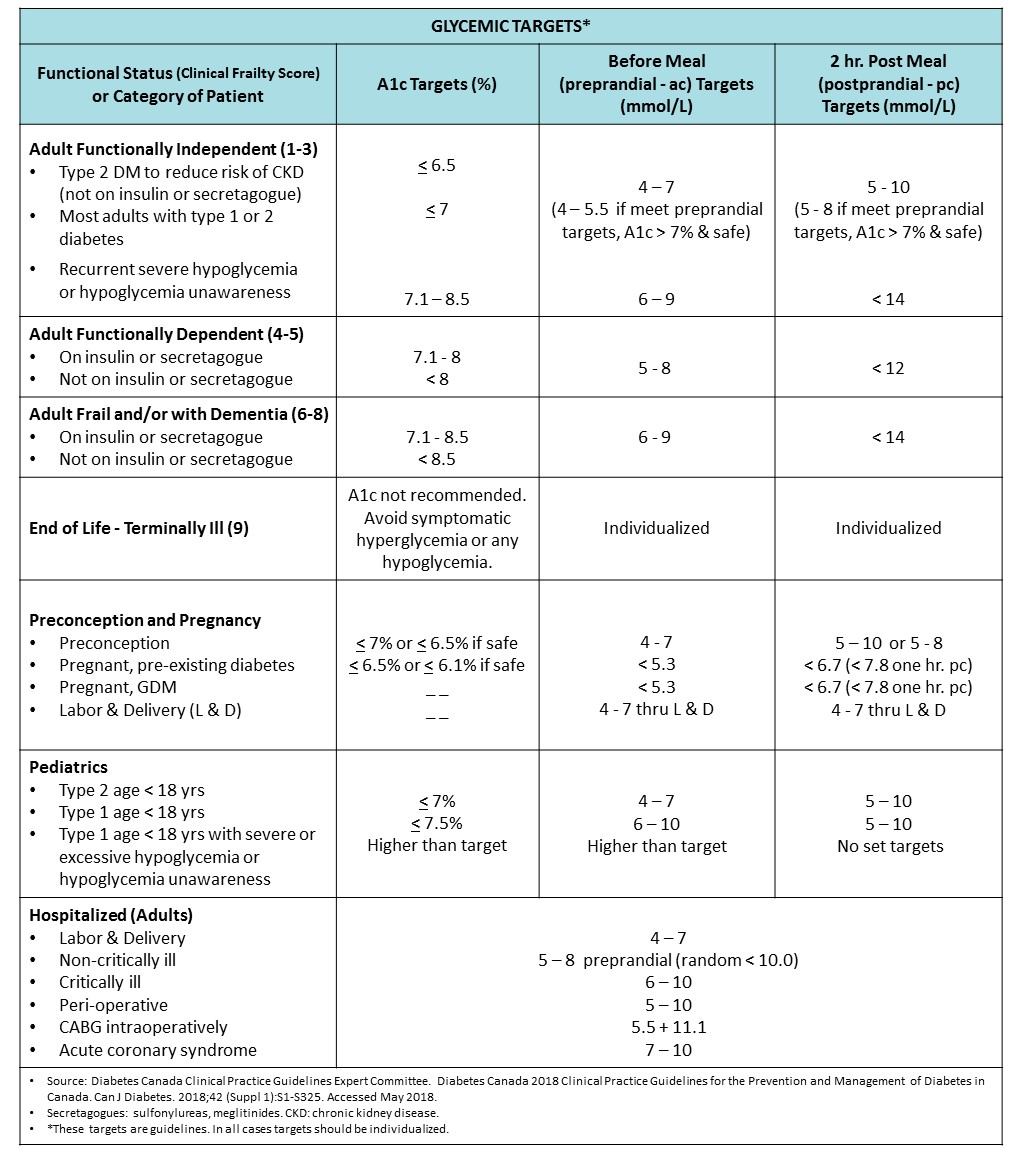 Blood Pressure
BP target < 130/80 mmHg (threshhold for both treatment and target)
Diabetes Canada 2018 guidelines are now harmonized with Hypertension Canada guidelines.
See Vascular Risk Reduction page for more information.
Cholesterol
LDL < 2.0 mmol/L or > 50% reduction from baseline.
Alternate targets include: apo B < 0.8 g/L and non-HDL-C < 2.6 mmol/L
3. Prioritizing A, B, C
Remember: It's not just about blood sugars. There is significant benefit when all cardiovascular risk factors are addressed.
Consider the priority with your patient - is it A (A1c), B (Blood Pressure), or C (Cholesterol)?
Is there more than one priority? If so, which does the patient want to start with?
It is important to be transparent when prioritizing targets:

Discuss and agree upon targets amongst the interdisciplinary team.
Explain your rationale for individualized targets. Patients can distrust and lose faith in educators if they hear other targets. Get agreement and if necessary, work through barriers to negotiate a target.