This page is in development and relevant only to Diabetes Centre Calgary clinicians.
In Basket Messages
Check In Basket messages first thing and several times during the day. Mentally note priority messages that need addressing. Look after messages during Admin time and if there are no-shows.
Orders
Screen shots to come.
Patient messages and questions
Use "My Cht Enc" to create an encounter. This is very important for our program, because the activity will be captured, and our funding depends on it.

Reply to the message through MyChart:

or phone the patient.

Sign the encounter when done.
Results
If there's no need to inform the patient: Click on Reviewed:

If you determine that you need to contact the patient, go to More > "Call patient about abnormal result" if phoning:

or if they are signed up for MyAHS Connect, right-click on the result and choose "MyChtEnc" to send a secure message.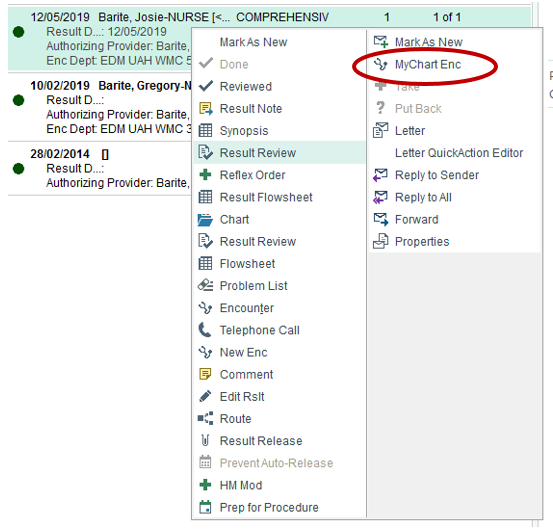 Look at your schedule
Scheduled patients show up on your Connect Care work space, under the "Schedule" tab. Visit type and Notes are displayed, along with other patient information.
Single-click on a patient name to preview the chart (titled SnapShot), and to allow for some pre-charting.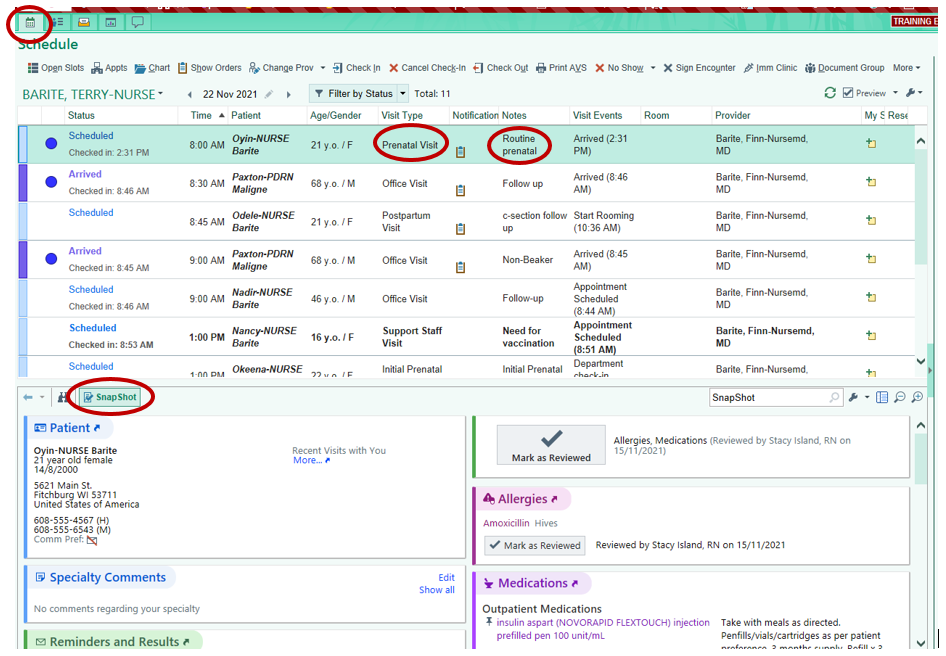 Heading 3
Heading 4
Heading 5